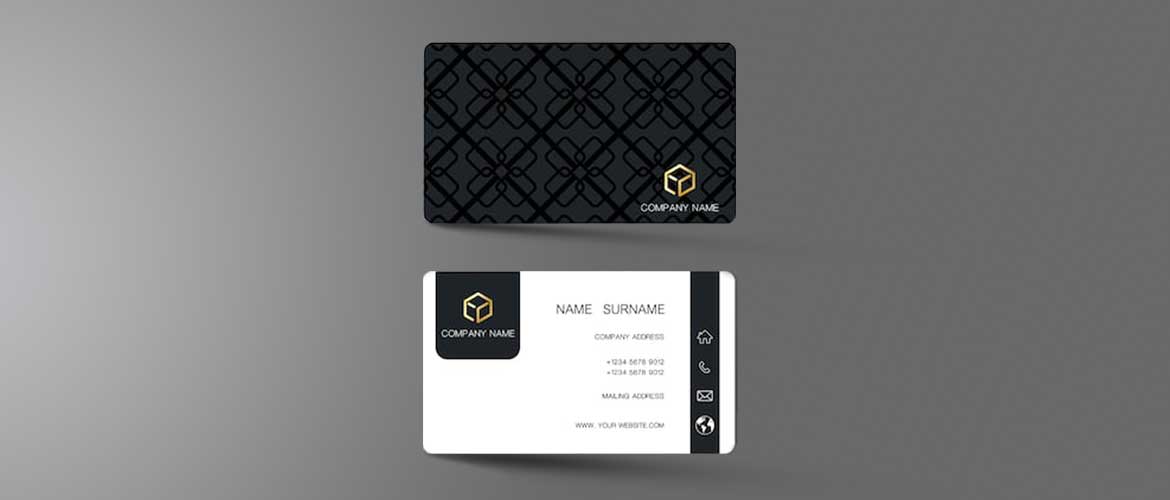 3 simple ways to make your business cards stand out
Just about every company and professional has a business card, so it's important that your business card stands out from the rest. To help you create a business card that customers and clients will respond to, here are some simple tips.
Colour
Did you know that brightly coloured business cards are 10 times more successful than their white counterparts? By using a bright colour, you can catch someone's attention from a distance and stand out in a pile. While bright business cards certainly stand out, it's important to stick to one colour, or palette. Try to use colours that match or complement your logo and add to your brand's personality.
Texture
Sometimes a unique texture can help you stand out from the crowd. While standard cardstock is the go-to material, there are a range of textures that you can choose from to give your business card an edge. Glossy finishes make colours pop and are great if you are including a headshot. Matte finishes can look cleaner and more modern but work better with more subdued colours.
Layout
An effective layout is key to a successful business card. The best way to ensure a great layout is to create a design hierarchy. Use size and spacing to prioritise the most important elements of your business. As a rule of thumb, your logo design should be largest, followed by your business name and motto (if applicable) in a slightly smaller size, with your contact details being the smallest. You should also avoid cramming in elements and instead opt for blank space to help your customers digest the information on your card. If your business card feels cluttered ask yourself if everything is necessary.
Looking for professional business card printing in Brisbane? Established in 1997, Bulldog Press specialises in business card printing for all industries. We offer a range of business card printing options including standard or custom sizing, gloss or matte finishes and single- or double-sided printing.
No Comments